Bull-Dog Sauce has a history spanning over 100 years and is considered one of Japan's representative condiments. Here we will introduce Bull-Dog Sauce's history, characteristics, and various products.
The secret story of
Bull-Dog Sauce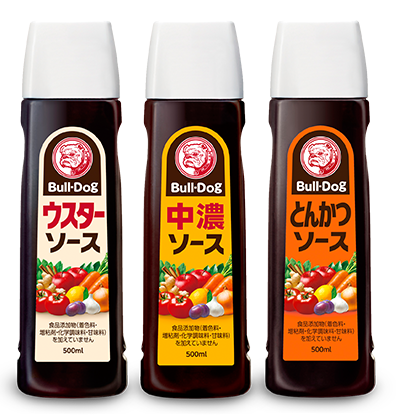 How did Bull-Dog Sauce come to be?
Let us look back on those origins.
At the beginning of the twentieth century, when western food was starting to spread in Japanese homes, a shop called Misawaya (now Bull-Dog Sauce, established in 1902) developed a sauce that would suit Japanese tastes based on Worcestershire Sauce. It succeeded not as a cooking ingredient or secret ingredient, but as condiment used as is on western foods like cutlets and fried foods. After that, as "Bull-Dog Sauce" began to reach Japanese homes, it greatly impacted the development of Japanese food culture, starting with tonkatsu.

Bull-Dog Sauce has a history spanning back over 100 years. Let us look back with the chronology from its birth until the present day.
1902

Opened as the food wholesaler shop Misawaya.

1905

Manufacturing and selling of Bull-Dog Sauce starts.

1909

Bull-Dog trademark is registered.

1926

Incorporated as Bull-Dog Sauce Comestible Co.,Ltd. Bulldog mark begins to be used for advertising.

1935

Factory in Hatogaya (still used today) in Saitama prefecture is newly established.

1951

Tonkatsu Sauce is released.

1962

The company name is changed to Bull-Dog Sauce Co., Ltd.

1966

Vegetable Fruit Sauce (Semi-sweet) is released.

1998

Tatebayashi Factory (Gunma Prefecture) opens.

2006

The main products are improved to be free from food additives (as defined by Japanese law).

Comical and loveable, the mark of Bull-Dog Sauce. What is the relation between "Bulldog" and "Sauce"?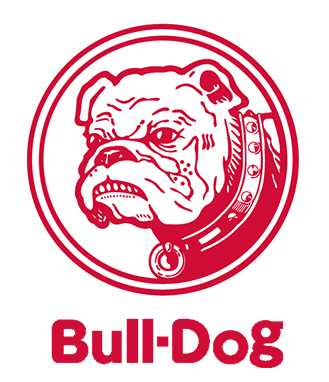 The bulldog is a symbolic and beloved dog in England, where the sauce originated. Also, at around the same time as the sauce became familiar in Japanese homes in the late 1920's, Bull-dogs started to become popular pets. Therefore, so as to be loved by many people in the same way the sauce and the pet dogs are, the name "Bull-dog" was adopted, and became the new mark of the brand.

Bull-Dog Sauce aims to maintain the quality of their products, to ensure safety, security and reliability.
Until the sauce is made in the factory, there are various manufacturing processes.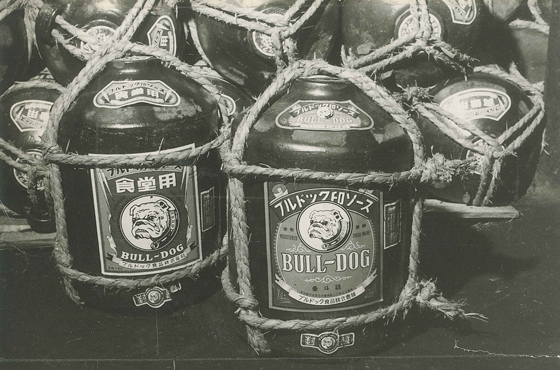 In 1905 Bull-dog Sauce opened a small scale factory in Hatchobori, Tokyo to provide supplies for making Worcestershire Sauce. When it was first established, bottles and earthen jars were used, and it was sold by measure.
Hatchobori factory, Tokyo, around 1931. Women wearing kimono stick labels onto the sauce bottles, bundle each in wrapping paper, and stick the labels on the outside.
Today, shipments go out all over Japan every single day from the Hatogaya factory in Saitama Prefecture and the Tatebayashi factory in Gunma Prefecture. About 120,000 liters of sauce are made at the Tatebayashi factory in Gunma in a single day.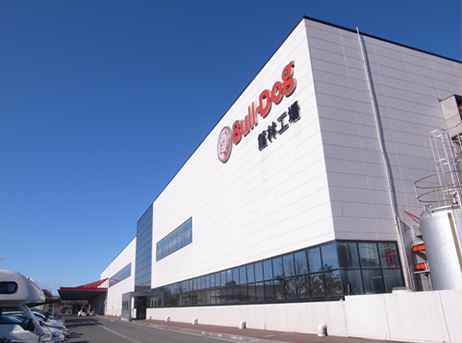 Tatebayashi factory
1Ingredients

Traceability management is applied to the large quantities of carefully selected vegetables and fruits. Spices are ground in our factory to preserve their rich fragrance.

2Boiling and puree

Cleaned ingredients are finely shredded, boiled in a sanitized tank, pureed, then even more finely mashed.

3Mixing the undiluted solutions

After adding spices and thoroughly mixing to adjust the flavor, a process of heating and cooling is carried out.

4Filling

After passing an interim inspection, the sauce is bottled.

5Attaching the label

Inner stopper and outer cap are put on top and a label is attached. An expiration date is stamped.

6Quality testing

Before shipment, a "Physical and Chemical Test" to check bacteria and viscosity, as well as a "Sensory Evaluation" to check the flavor, are conducted.

7Packing and Shipping

After being carefully packed, the sauce is shipped out all over Japan.

There are many kinds of products to match different foods. We will now introduce the Bull-Dog Sauce lineup.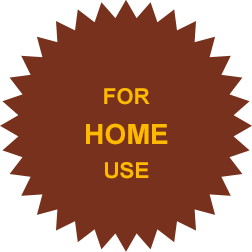 WORCESTERSHIRE SAUCE
This is a spicy sauce flavored with the umami of vegetables and fruits. It is refreshing when eaten with fried foods.

VEGETABLE FRUIT SAUCE(SEMI-SWEET)
Adding spiciness and mildness to the umami of vegetables and fruits, this multi-purpose sauce can be drizzled on fried foods or used as a secret ingredient in dishes like stew.

VEGETABLE FRUIT SAUCE(TONKATSU SAUCE)
This is a sauce with sweetness and viscosity that gets its rich flavor and umami from vegetables and fruits. While it of course matches with Tonkatsu, this sauce can also be used with Okonomiyaki, and other pan-fried dishes.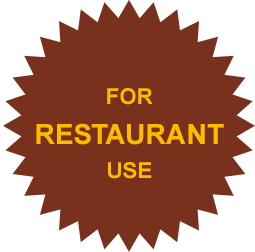 WORCESTERSHIRE SAUCE
FOR RESTAURANT USE
60.9 fl oz

VEGETABLE FRUIT SAUCE
(TONKATSU SAUCE)
FOR RESTAURANT USE
60.9 fl oz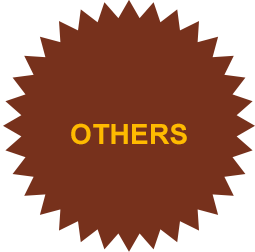 In addition, we have a variety of other sauces to match different dishes.