Tonkatsu that highlights the natural flavors and delicate interplay of its ingredients
Vol.4
Tonki Meguro
Owner: Koki Yoshihara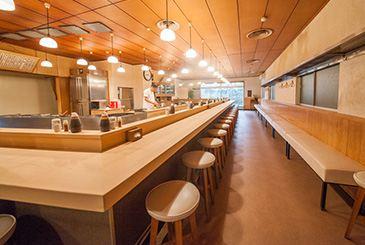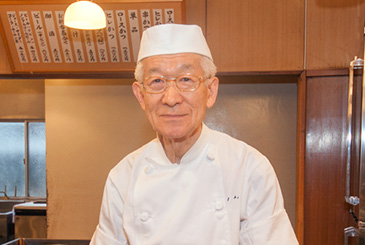 For this installment we visited Meguro, a district where historic streetscapes mix with modern offices and business spaces. Here, we found "Tonki Meguro," a veteran establishment founded in 1939. The pork coated in thin, crispy breading is substantial without being greasy, making it a crowd-pleaser for all ages and tastes. In the past several years the number of international customers has also increased, with foreign visitors now making up as much as 30% of the restaurant's clientele. We investigated the reason for its enduring popularity across nationalities and age groups.

Carefully apply three even layers of flour and egg.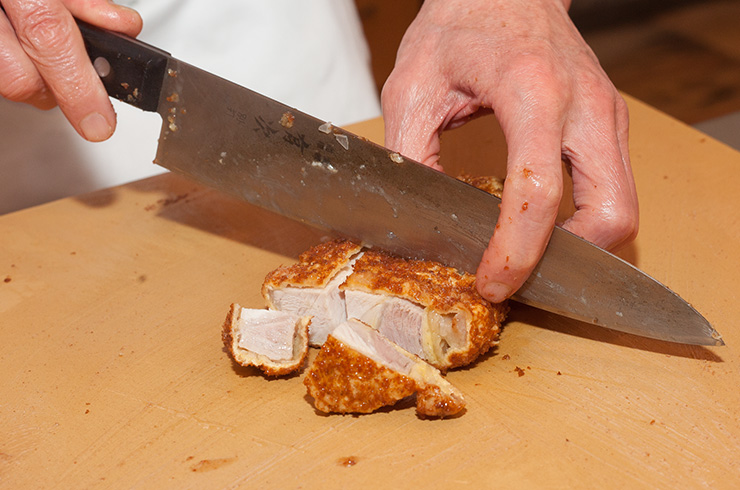 Pounding the pure Japanese pork to tenderize it would be unthinkable. Egg and flour are evenly applied three times each to the surface of the meat in alternating layers. The meat is then gently dipped in finely-ground fresh panko to avoid ruining the carefully layered coatings of egg. This brings out the mild flavors of the meat and egg and enhances the depth of the tonkatsu's taste.

Fry slowly at a low temperature with 100% lard.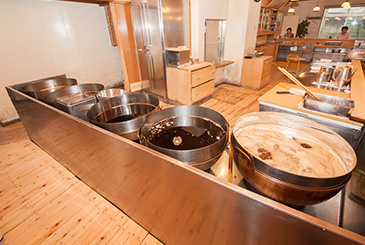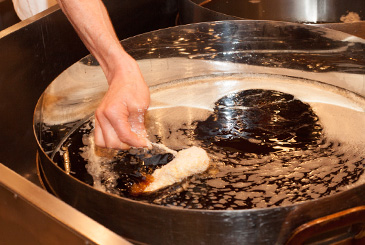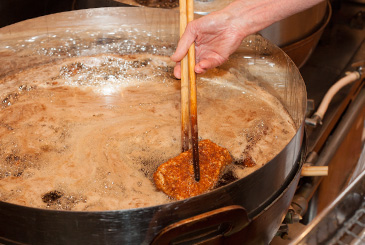 Only lard is used for frying. The tonkatsu is patiently fried for about 20 minutes at a relatively low temperature of 150-160°C in a blend of new oil and oil that has been used to fry tonkatsu once before. This brings out the sweetness of the meat and preserves its tenderness.
The resulting crispy, yet non-greasy taste accommodates even daintier palates.
Ready to eat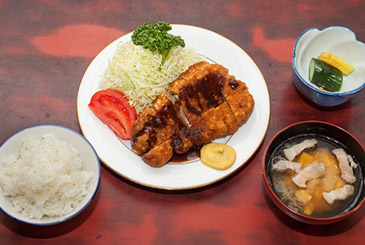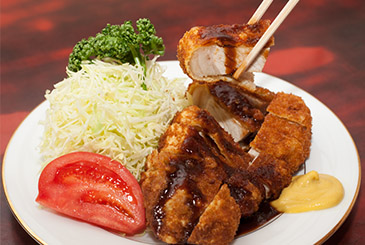 This dish is the "Loin Katsu Set" (1,900 yen). With a thick loin cut coated in crispy-fried, delicately prepared breading, you can truly savor the delicious fat of the pork. Other popular dishes include the "Tenderloin  Katsu Set" (1,900 yen), which uses less breading for health-conscious palates, and the "Skewered Katsu Set" (1,400 yen) served kebab-style on a skewer with green onion.